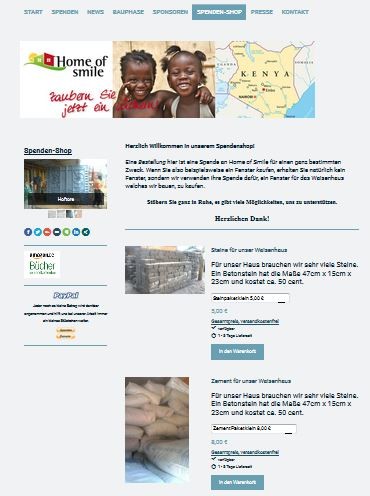 The time has come...
The time has come ...
Our donations shop went online.
What does that mean?
As of now you can buy products for the construction of our orphanage in  the donation shop. For example windows, doors, cement or stones. Stones and cement are available in different packages.
How does this work?
Maybe you would like to buy, for example, 10 bags of cement. Then you choose the package called "cement middle", put it in the cart and proceed to pay.
The 10 bags of cement won't be delivered at your house :), but we use your donated money to buy the cement in Kenya.
So this is how you participate directly in the construction of our orphanage.
Later we will add more articles to the shop....
We look forward to many bags of cement, many stones, doors or windows...
We "build" with and for your support ...