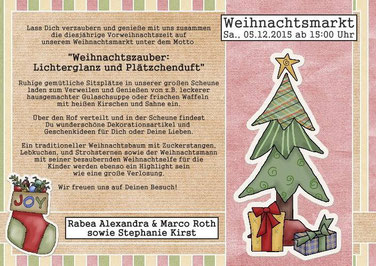 1. Christmas market                                  in St. Sebastian on 05. Dec from 5 pm

A beautiful private christmas market, which is offering a lot.

He will be hosted by my work colleague Rabea and her husband Marco.

There will also be a tombola with many attractive rewards. The price for one lot is 2 € and goes to Home of Smile.

Many thanks to Rabea and Marco for this great idea.