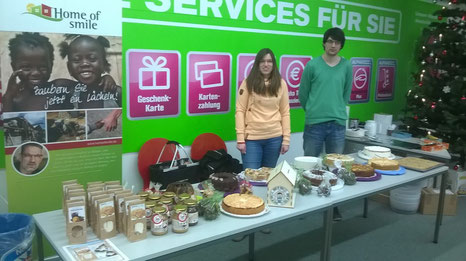 Successful action...
Our bake sale in the electric market Alphatecc in Simmern.
A big thank you to the store manager Mario Schmitz, who allows this action.
Very special thanks to all the lovely people who donated the cakes.
And last but not least to my team, my daughter Nadine, my son-in-law Philipp, to my son René and Thomas Kuntz, who helped with arranging, selling or baked a cake.
To all of you thank you very much.
This is how 572.25 euros were collected.