Local newspaper Emmelshausen, Issue week 11/2014, 14th March 2014
On December 22, 2013 the traditional Christmas market was held at the old town in Dörth again. In and around the old fire department several booths and stalls were set up. Youth club, Fire fighters, music club, the kindergarten parents and many volunteers have once again created a great atmosphere under the leadership of Ute Schröder.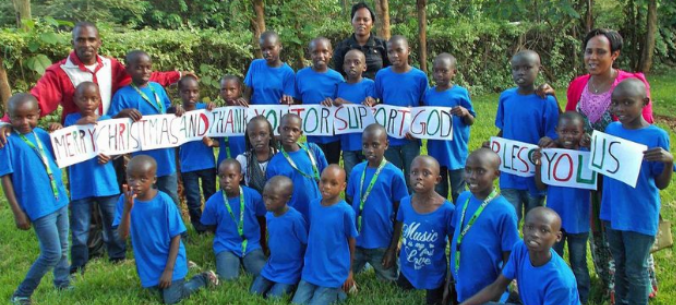 The music club and the children from early musical education provided the musical support. The event was a great success. The proceeds of 1.500 euros went in full to Hans-Joachim Fuchs from Beltheim, who personally supports the orphans at Wambui orphanage in Kenya.
The Rhein-Zeitung has reported several times about his acivities. Mr. Fuchs thanked on behalf of the children and their carers and sent a picture from Africa.